February 7, 2014
8:00 pm
February 8, 2014
8:00 pm
February 9, 2014
2:30 pm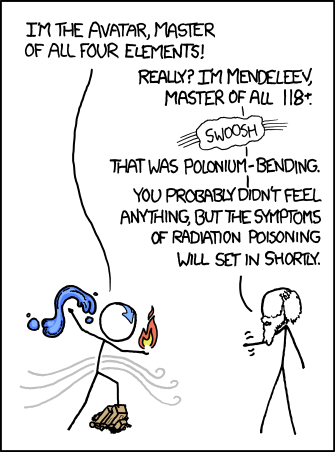 So many reasons you are not going to want to miss the PSO's  premiere of The Elements this weekend, not the least of which is the post-concert opportunity to write indignant letters to Elizabeth Bloom and Mark Kanny about how disturbed you were by the exclusion of lithium. For instance.
All (or at least most) kidding aside, this is a big weekend in the Pittsburgh Symphony Orchestra's year-long celebration of Pittsburgh composers. The Elements is a five movement work with movements contributed by Patrick Burke, Bomi Jang, Mathew Rosenblum, Reza Vali, and Amy Williams. Each composer's piece will take as its theme one of the archaic elements such as earth, water, air, fire, and metal. No word yet on which composer has the Fifth Element.
The concert will also include Holst's perennial favorite The Planets, and as if that's not enough, the orchestra will project NASA video of our solar system during the performance. It's no wonder the tickets have been selling pretty quickly, so if you haven't gotten yours yet, don't wait much longer.
February 5, 2014 at 1:16 pm
Comments (0)